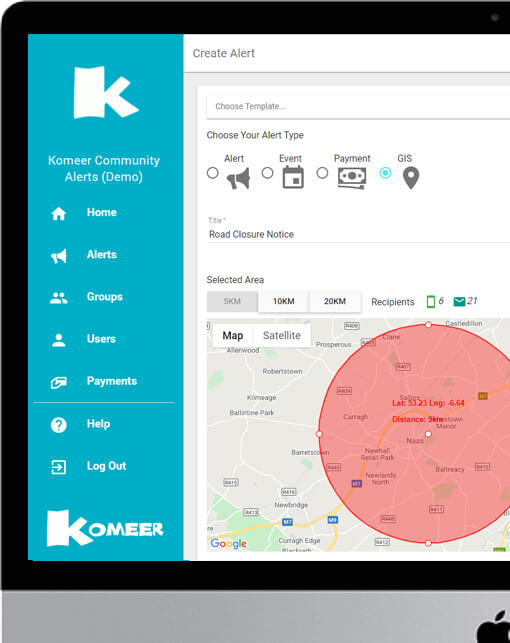 GIS – Location based Alerts
With the GIS feature, you can target your alerts directly to the community members that need to receive the message. Simply select the area on the map where you want to send your alert message.
Set the radius of the map 5km, 10km etc., and only members in the selected area will receive the message.
Crime Prevention Alerts
Serious Incident
Severe Weather Warnings
Road Closures
Missing Persons
and more..
All alerts can be received by App, Web App, Email SMS and Voice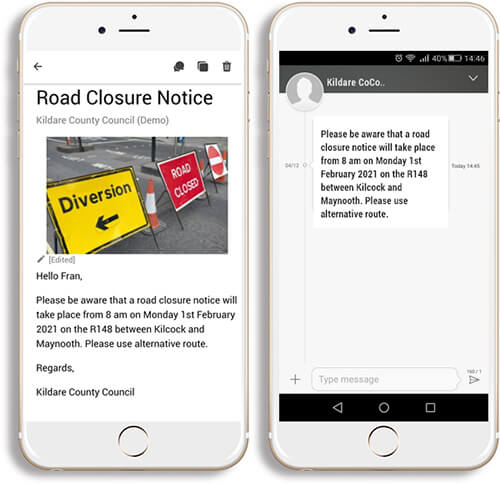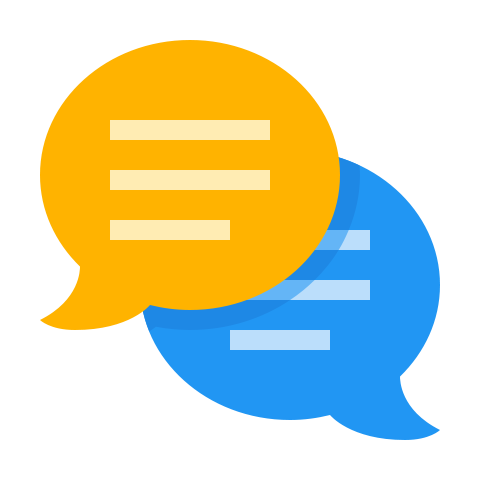 Communications
Fast, secure unlimited communications, no more SMS costs (when using app,web app, email), instant two-way messaging, no 160 character limit, attach files and photos, reliable group communications you can trust.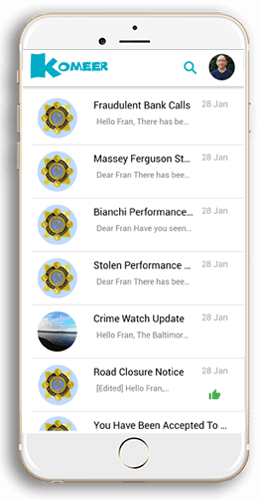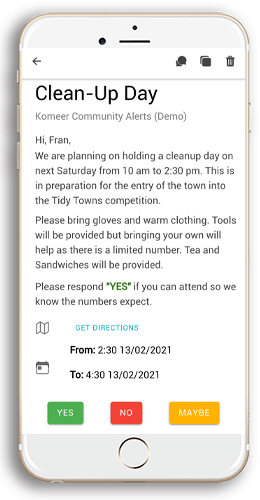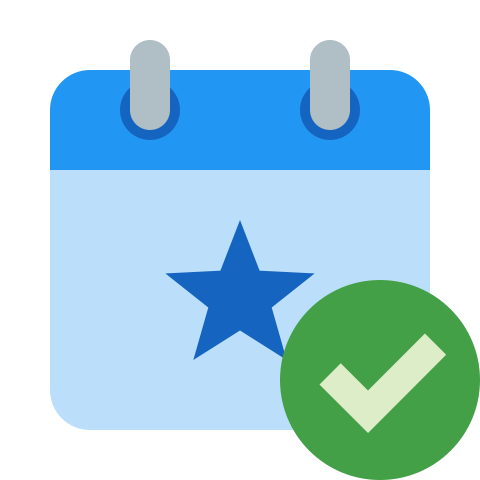 Organise Events
Send unlimited communications and organise events, keep the whole community notified on social events, fundraising events, the user can add events to their calendar for reminders and directions. Know in advance who is attending.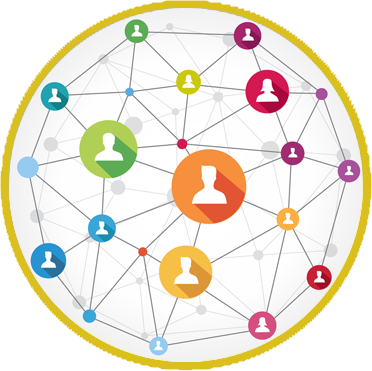 Create Subscription Groups
Create premium groups for local authority subscription groups, and members are automatically charged for the service weekly/monthly/yearly. Send messages immediately to subscribed members, keeping them up to date.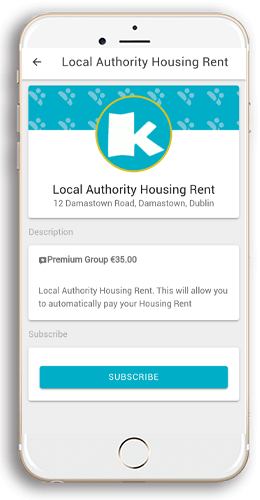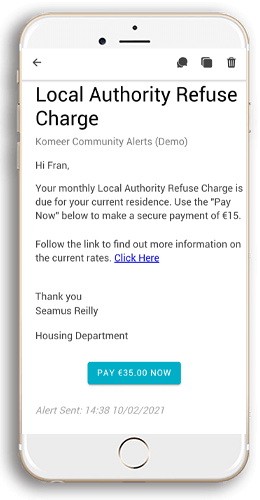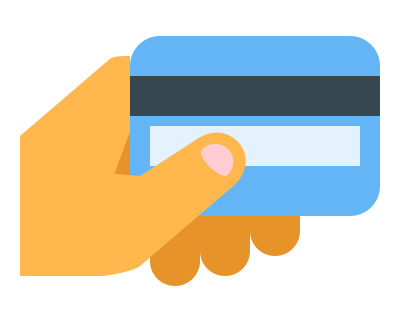 Collect Payments
Collect payments directly within the app, track all payments per user, automatically collect subscription fees, full transparency with reports and audit trail, refunds and cash accepted.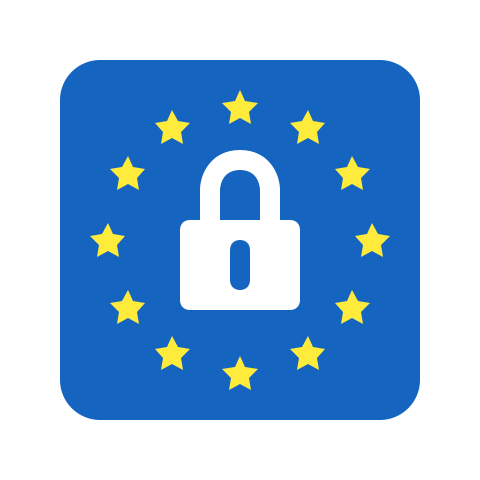 Be GDPR Compliant
GDPR checklist on dashboard lets users manage their data, keeps all your data up to date, less GDPR worries, and saves administration time.