A Citizen Engagement and Crime Prevention Platform
Komeer is a powerful and flexible service that helps Local Authorities reduce crime, collect payments, gather feedback with surveys/polls and send alerts for Policing, severe weather, road closures, events, GDPR and more.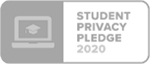 Communications, Events, Payments and GDPR all in one place..…
Komeer is a simple and secure two-way communications platform designed to deliver fast, reliable and cost-efficient messaging service for County Councils and all size Organisations.
With Komeer, you get a GDPR compliant communications service that helps you keep your data up to date and all your data backed up.
Our Payments feature is an easy way to collect payments with complete reports and transaction history so you can say goodbye to separate Payments and Texting systems.
We have successfully delivered over Ten Million Alerts, communicating with County Councils, Communities and Organisations which can save you up to 85% on your communication costs.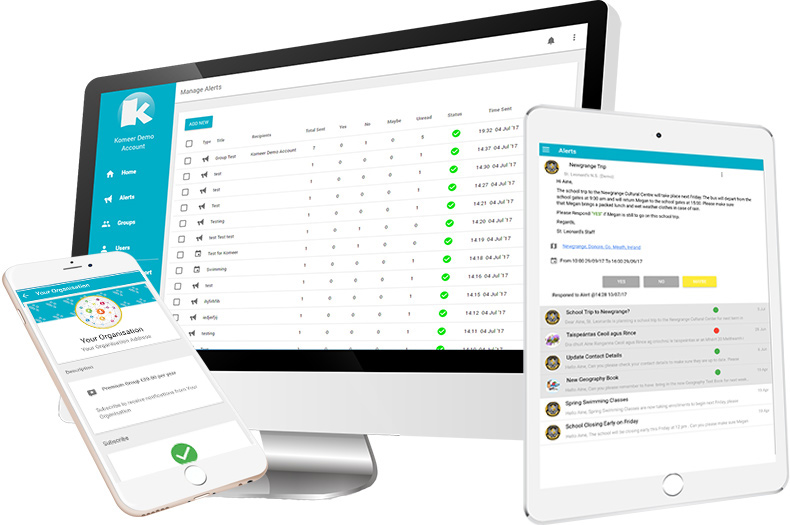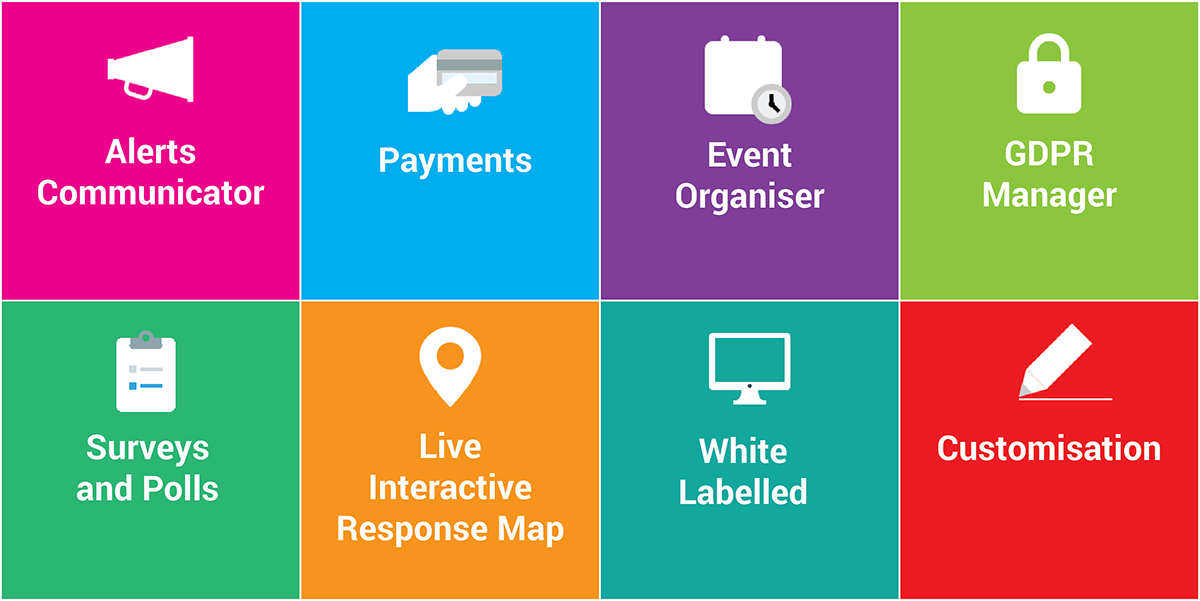 Engage with the whole community and keep everyone informed and updated with all the latest news. Help reduce crime and stay connected with your community.
Gardaí can send alerts directly from their email address, ensuring that alerts reach community members as fast as possible.
Send alerts about:
Crime Prevention
Serious Incident
Weather Alerts
Road Closures 
Collect Payments
Community Events and more..
All alerts can be received by App, Web App, Email SMS and Voice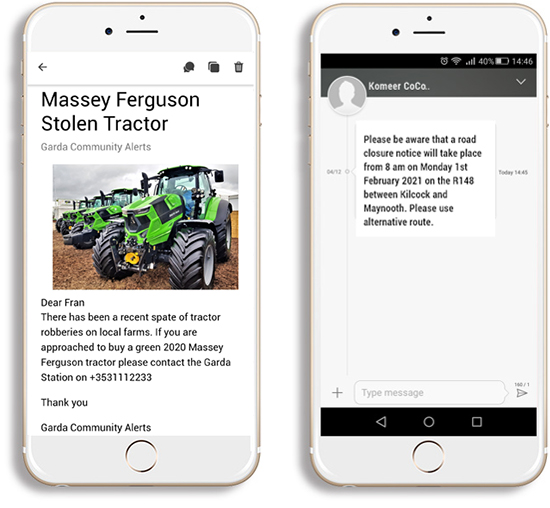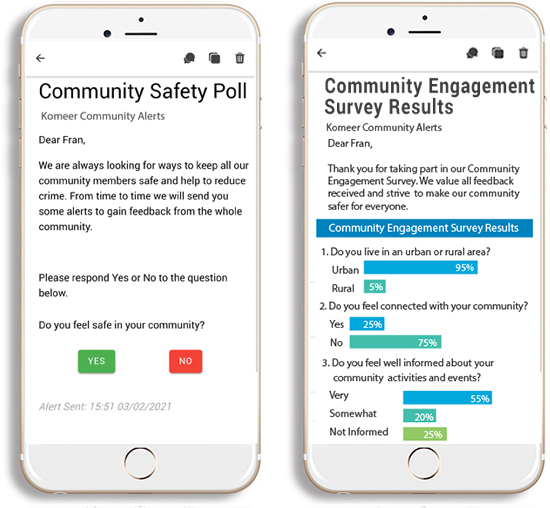 Our online engagement platform allows you to connect with the whole community and hear what they have to say. With the community involved, you can make better, more thorough decisions.
Send surveys and polls directly to the users' phones and receive instant feedback.
Make better decisions quickly. Receive real-time responses from users to all your urgent alerts.
View stats in the live map view as they are received or view the full graph report.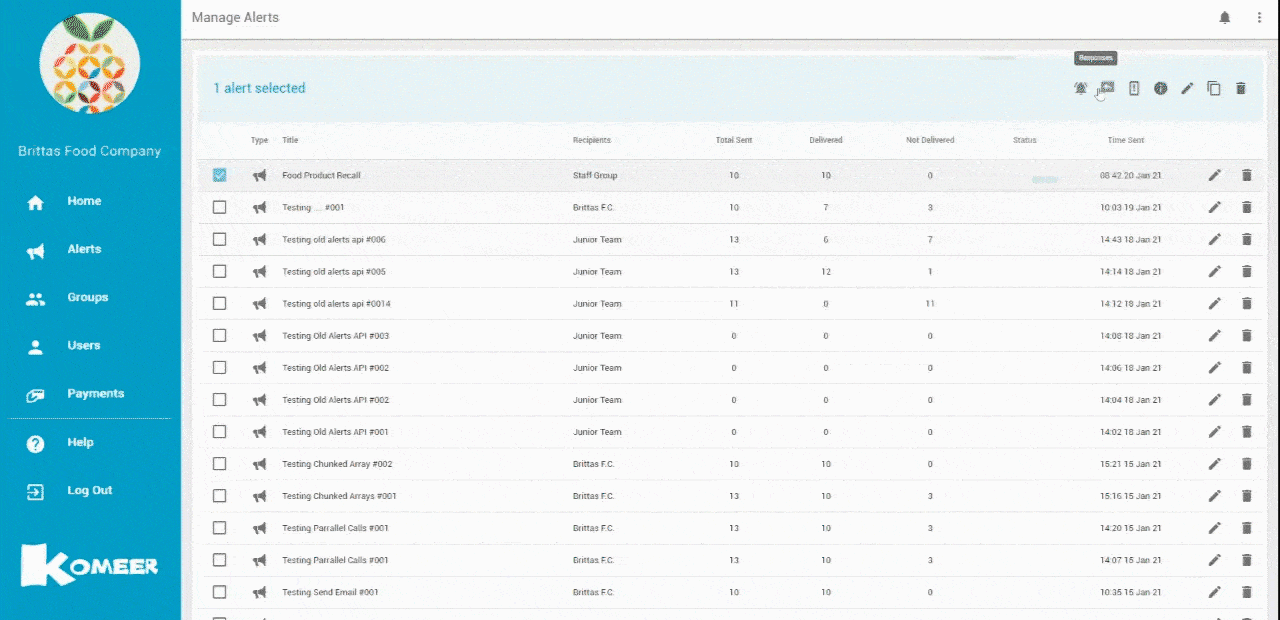 Komeer Payments
Collect payments for your local authority services

Data Compliance
Built in dashboard feature to monitor your data and keep up to date
Benefits for your Organisation

Mass and Group Communications

Used by Councils, Police and Membership Organisations


Flexible Payments collection

Direct Debit Payments and Repeat Billing Payments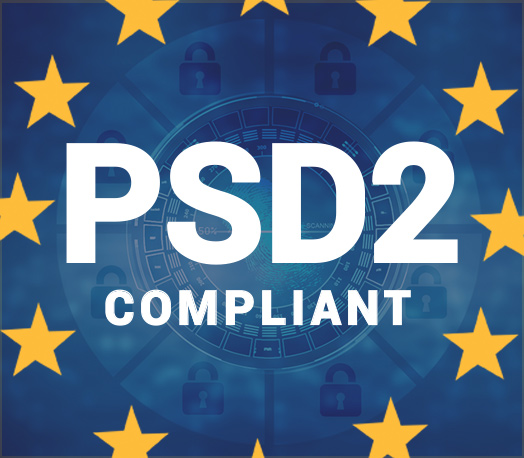 PSD2 Compliance
3D Secure Payments
PCI Compliance
Data Security Standard

GIS, location based alerts

Daily weather alerts and weather warnings

Road closures / road works alerts

Secure two-way instant messaging

Message delivery live dashboard

Responses and Open rate reporting

No social media noise or risk


Stay connected with members

Message templates and personalisation



Know in advance how many will be attending events


Fast and easy unlimited communications

Keeps contact details up to date
Download
the
Komeer Brochure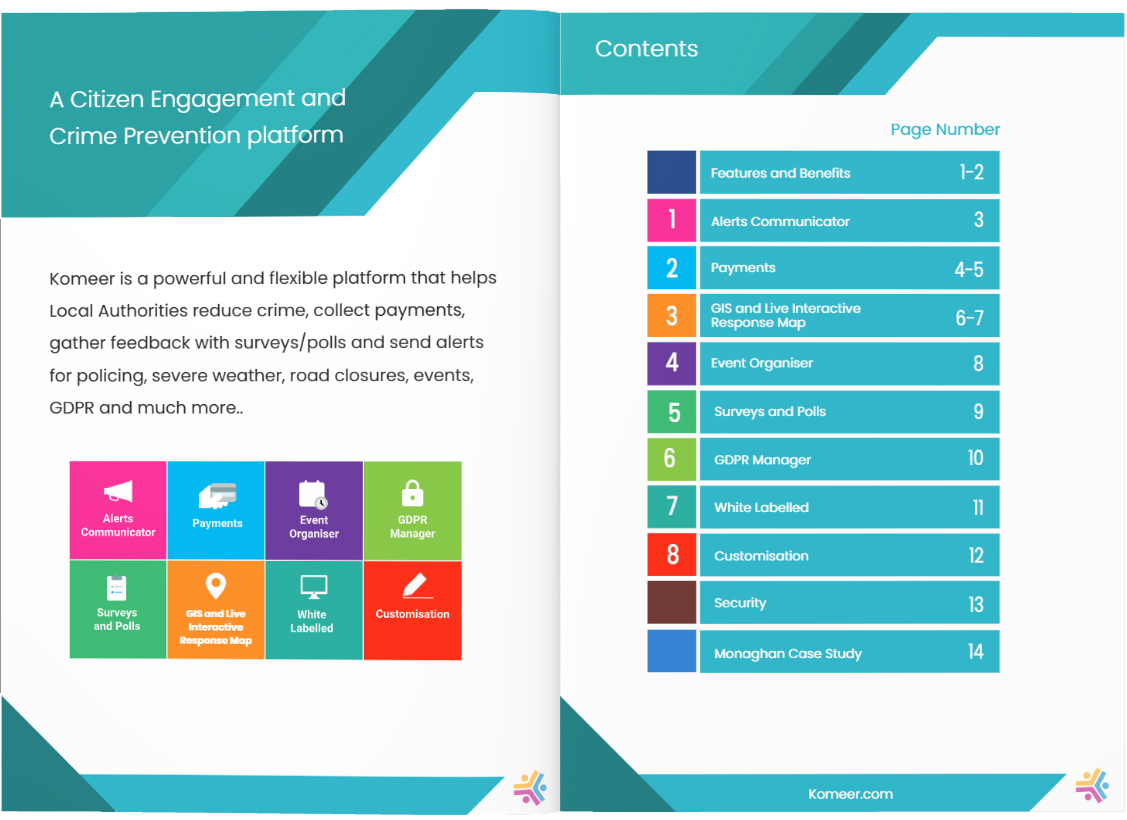 Overview
Monaghan is the first county to introduce full-coverage community text alerts thanks to an innovative partnership between the community sector, An Garda Siochana and Monaghan County Council.
After a four-year collaboration between the JPC and Gardai to establish how best to support communities in addressing rural crime and bring 26 individual community alert groups into one system so sending out alerts becomes streamlined, making life easier for Gardai.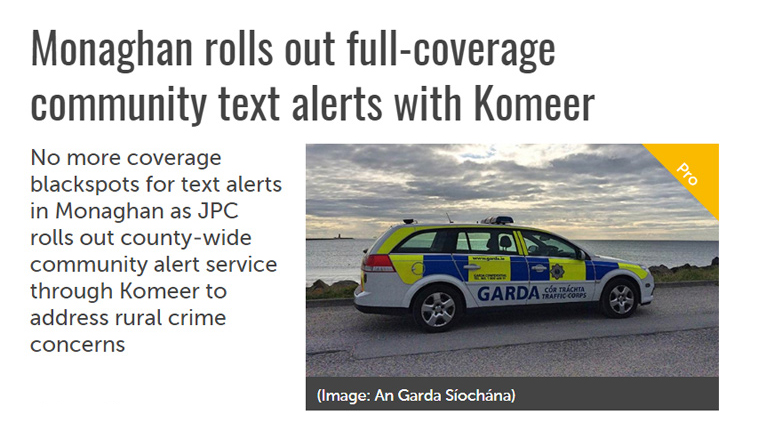 For Pricing and more information please call:
Messaging service for county councils