Communications, Events, Payments and GDPR all in one place..…
Komeer is a simple and secure two way communications platform designed to deliver fast, reliable and cost efficient messaging.
Komeer is a GDPR compliant communications service that helps you keep your data up to date and all your data backed up.
Komeer Payments is an easy way to collect payments with full reports and transaction history.
Say goodbye to separate Payments and Texting systems.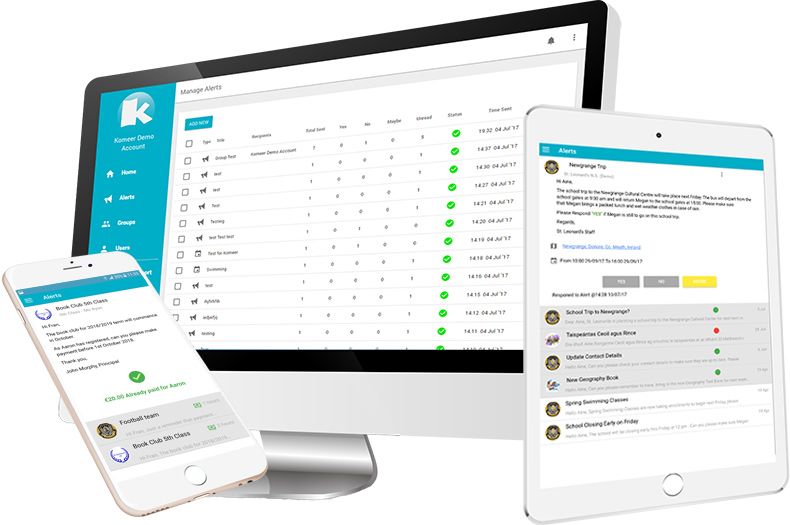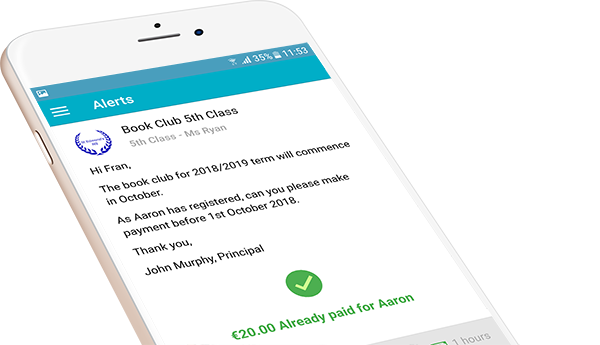 Why Komeer?
Komeer has successfully delivered Two Million Alerts, communicating with County Councils and Communities, Organisations, Schools, Creches, Scouts and Clubs which can save your organisation up to 85% on your communication costs.
Komeer Communications
Alerts, Events and Payments – Simple, Fast and No Fuss
 A Communications Service built for your needs.
Komeer is designed and developed with the customers and app users always in mind so you can rely on Komeer communications to reach all your users.
When you send an alert message to your parents/guardians you can be assured that your message will be delivered as they will receive your message by the Komeer App, by Email or by using the Komeer Web App.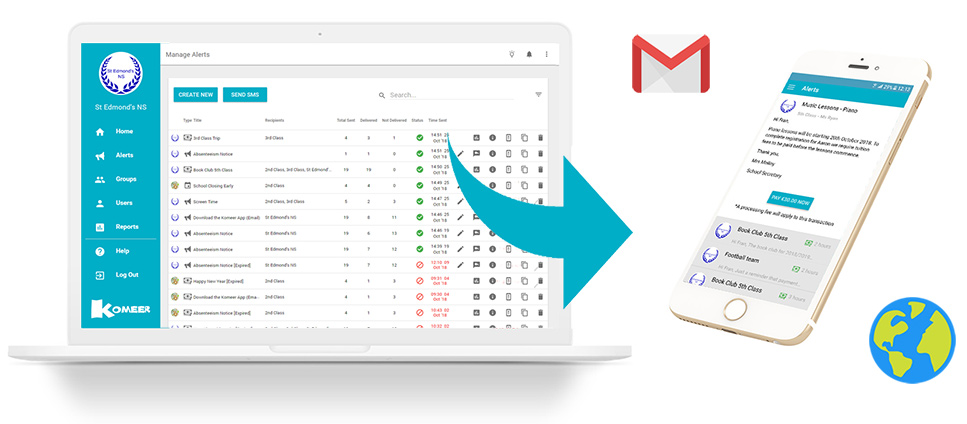 Komeer Payments Service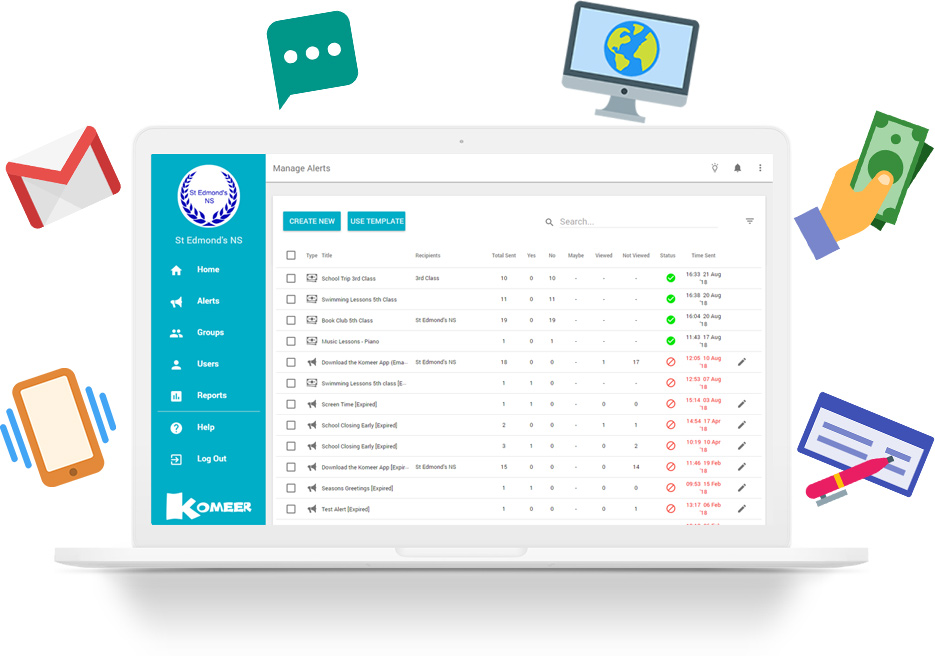 Payments Made Easy
Pay by App
Pay by Email
Pay by Web App
Pay by Cash
Pay by Cheque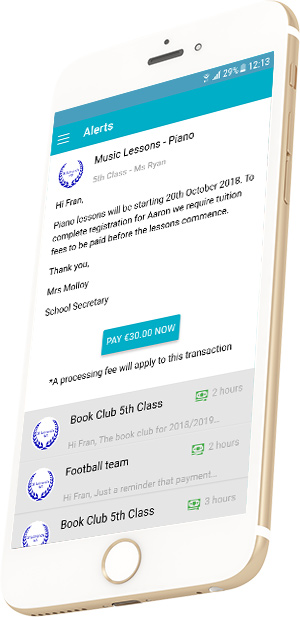 How can using Komeer help You with GDPR? 
We know that GDPR is a very serious and tedious matter when it comes to retaining parents and children's data. At Komeer we have spent months of thought and development into making Komeer like no other product out there with our built in GDPR Checklist.
There are many ways that Komeer can help with keeping your organisation GDPR compliant as it is built in a way that eases your workload. You don't have to update details manually, all data is encrypted and backed up automatically, audit trails and much more..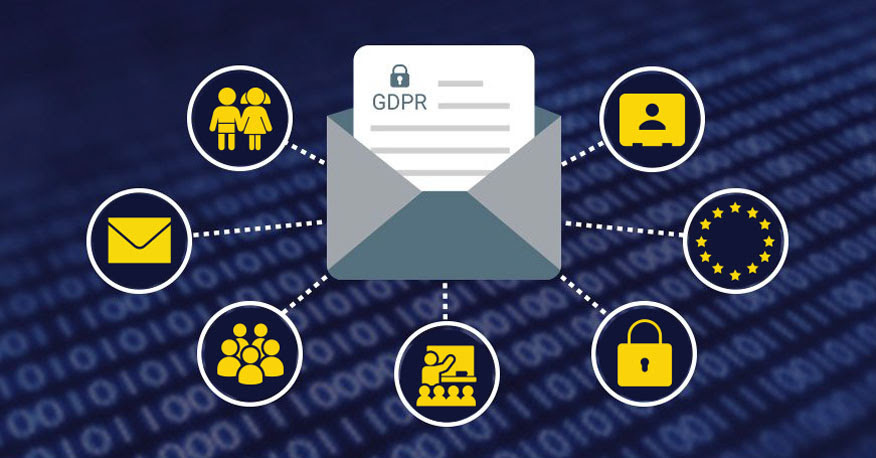 Don't have an account yet?

Secure two way instant messaging, Simple, Fast and Easy to use
Reduces communication costs, No more SMS costs

Keep Parents Contact Details Up to Date

Unlimited messages and users

Group communications with Live Response monitoring

Free App for parents to download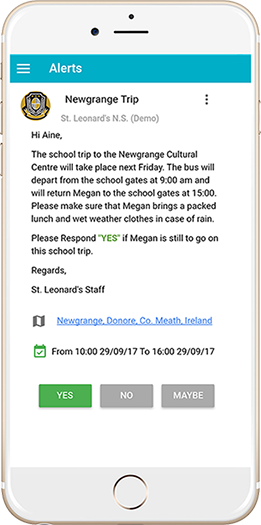 Create Event Alerts – Add location and time to Google Calendar

Email alerts to Non-App users


Create and Send Fundraising Alerts – Increase revenue


Create Groups by both Children and Parents names

Track and Monitor responses

Manage Users – Accept or Reject requests


Create Events – Set time and location

Automatic Updates and Backups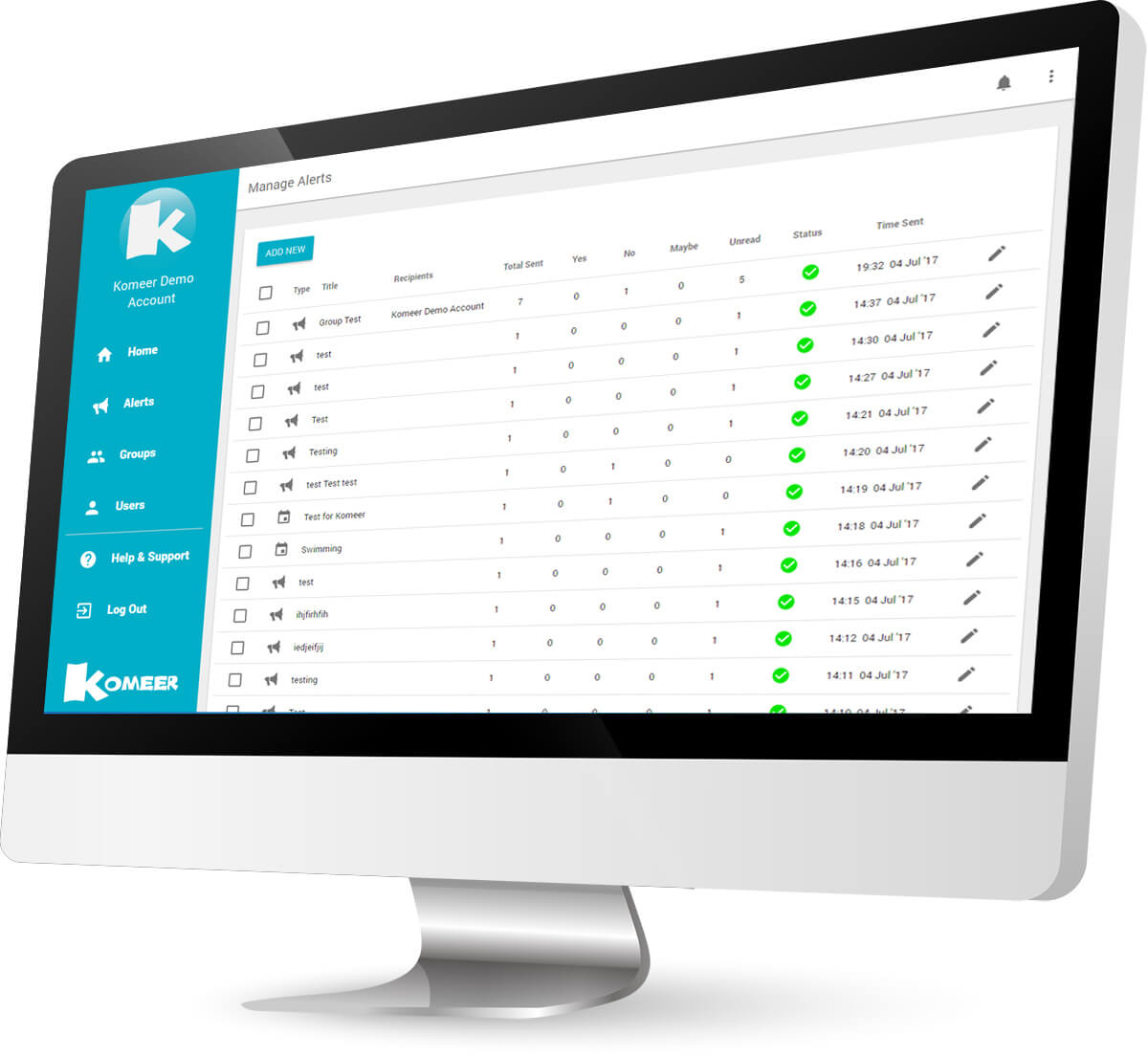 Some words from our clients
Contact details
To Enquire or to Book a Demo: