Trusted and used by


Communications, Events, Payments and GDPR all in one place..…
Komeer is a simple and secure two way communications platform designed to deliver fast, reliable and cost efficient messaging for schools, creches, clubs, communities and any size business.
Komeer is a GDPR compliant communications service that helps you keep your data up to date and all your data backed up.
Komeer Payments is an easy way to collect payments for books, school tours, swimming etc. with full reports and transaction history.
Say goodbye to separate Payments and Texting systems.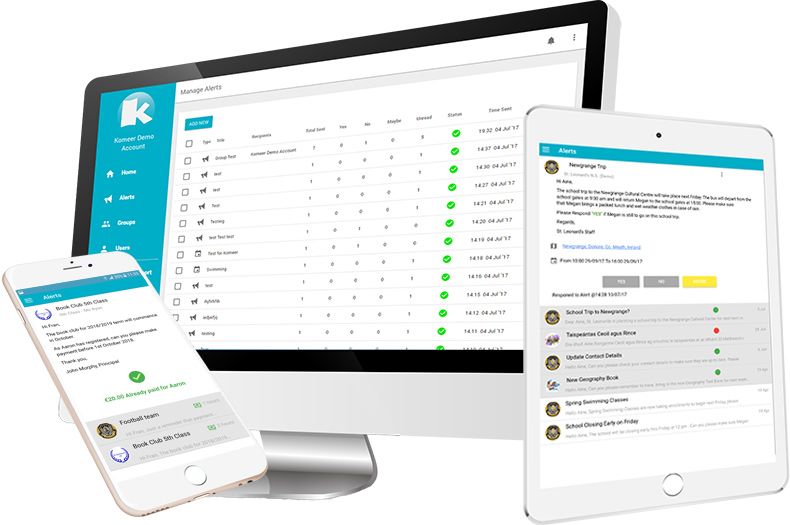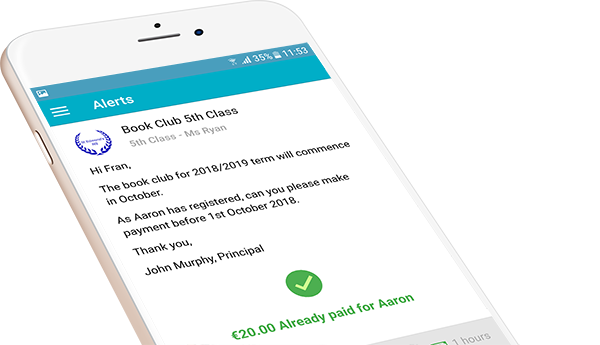 Why Komeer?
Komeer has successfully delivered Two Million Alerts, communicating with schools and parents and can save your school up to 85% on your communication costs.
Komeer Communications
Alerts, Events and Payments – Simple, Fast and No Fuss
 A Communications Service built for your needs.
Komeer is designed and developed with the customers and app users always in mind so you can rely on Komeer communications to reach all your users.
When you send an alert message to your parents/guardians you can be assured that your message will be delivered as they will receive your message by the Komeer App, by Email or by using the Komeer Web App.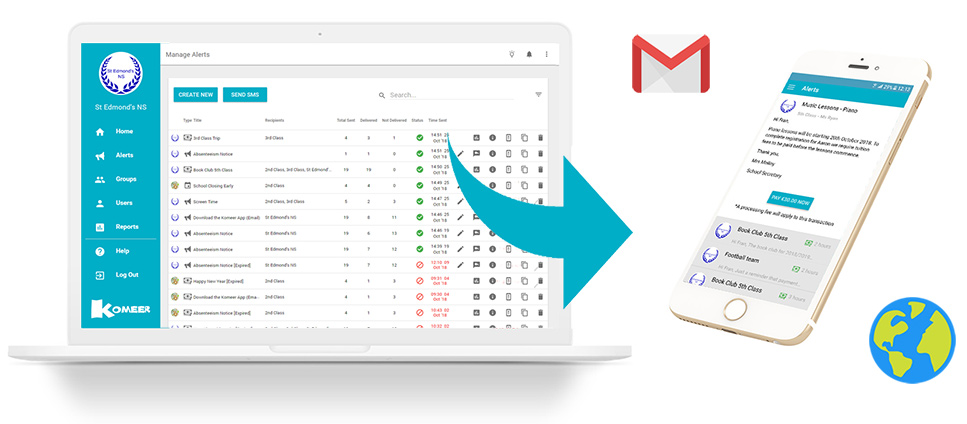 Komeer Payments Service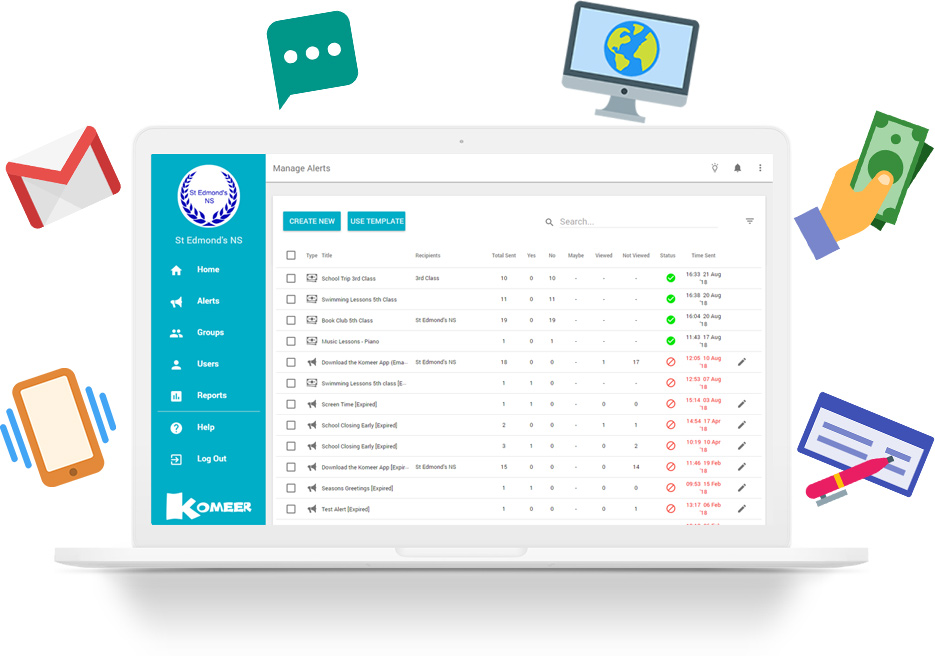 Payments Made Easy
Pay by App
Pay by Email
Pay by Web App
Pay by SMS
Pay by Cash
Pay by Cheque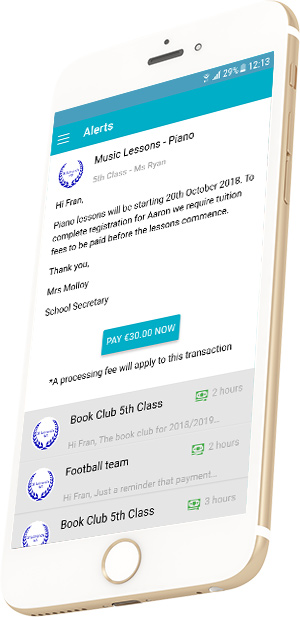 How can using Komeer help You with GDPR? 
We know that GDPR is a very serious and tedious matter when it comes to retaining parents and children's data. At Komeer we have spent months of thought and development into making Komeer like no other product out there with our built in GDPR Checklist.
There are many ways that Komeer can help with keeping your school GDPR compliant as it is built in a way that eases your workload. You don't have to update details manually, all data is encrypted and backed up automatically, audit trails and much more..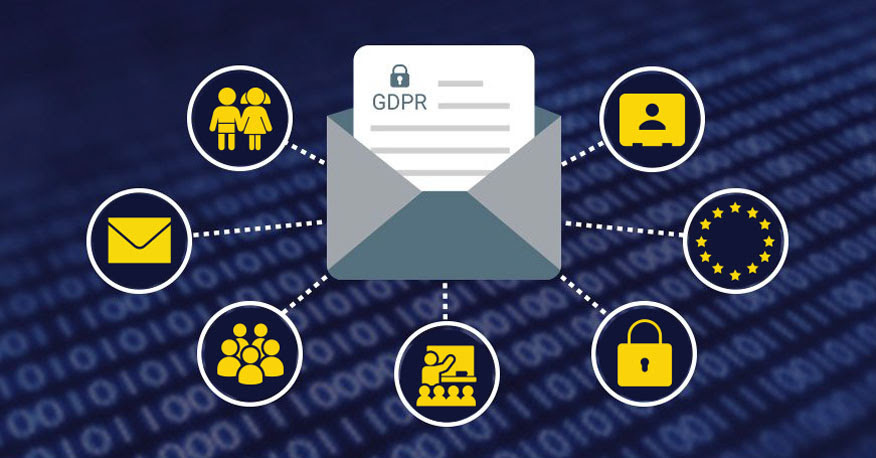 Don't have an account yet?

Secure two way instant messaging, Simple, Fast and Easy to use
Reduces communication costs, No more SMS costs

Keep Parents Contact Details Up to Date

Unlimited messages and users

Group communications with Live Response monitoring

Free App for parents to download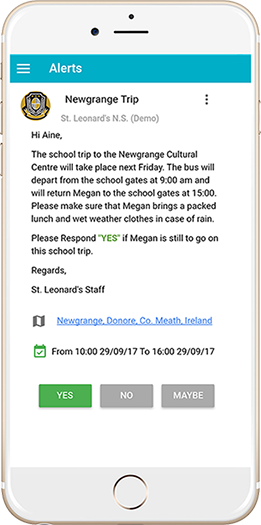 Organise school activities

Create Event Alerts – Add location and time to Google Calendar

Email alerts to Non-App users


Create and Send Fundraising Alerts – Increase school revenue


Create Groups by both Children and Parents names

Track and Monitor responses

Manage Users – Accept or Reject requests


Create Events – Set time and location

Automatic Updates and Backups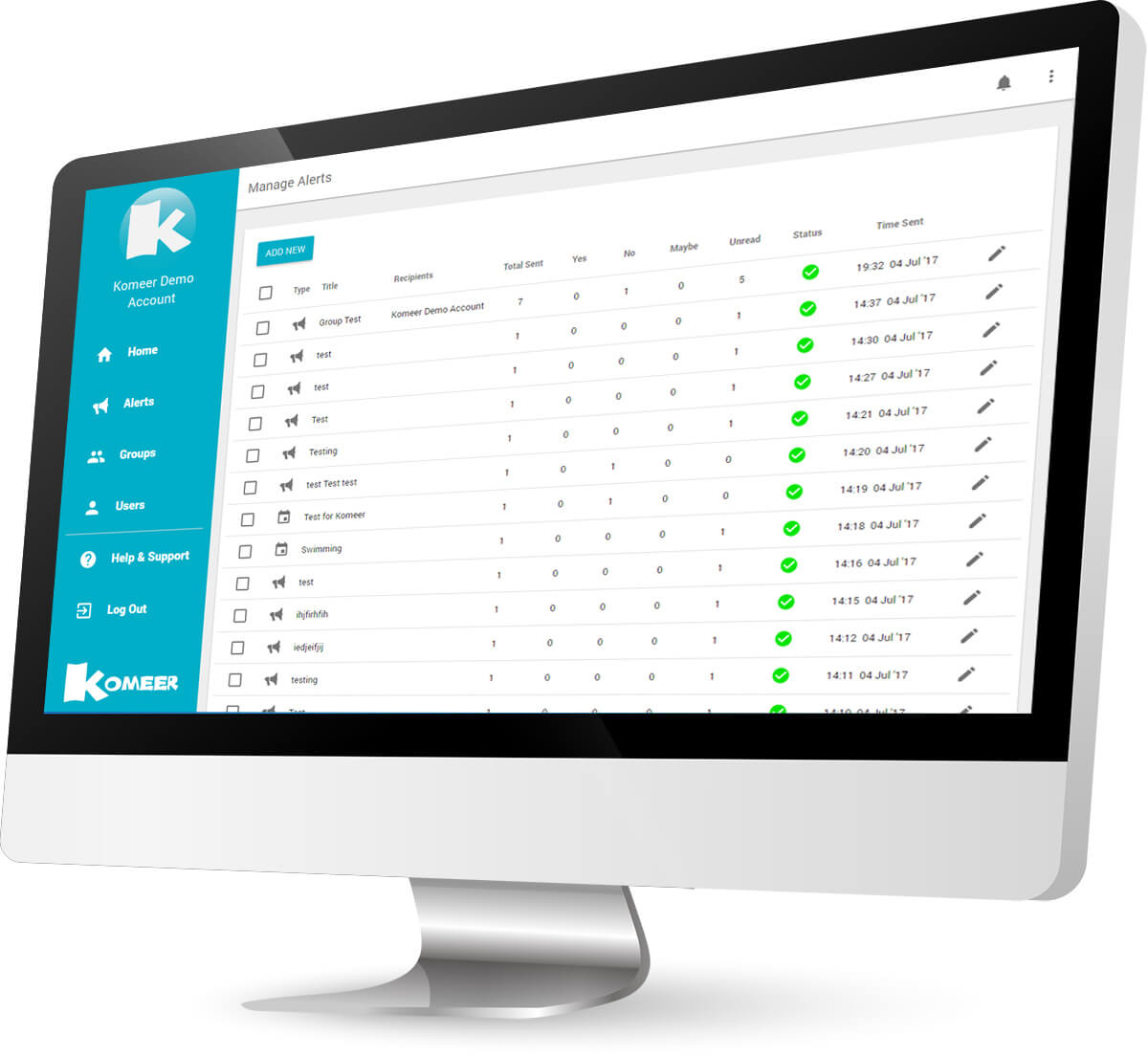 Official Affiliate Partner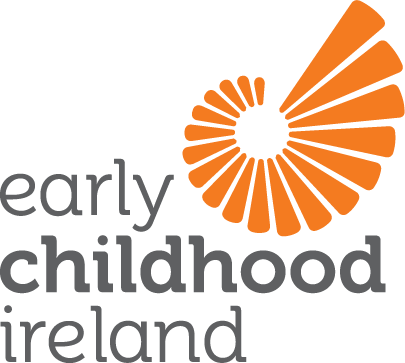 Komeer and Early Childhood Ireland
Komeer and Early Childhood Ireland have teamed up so your creche can reap the benefits. Sign up for your Komeer account today and receive a 25% discount for the first year, Terms and Conditions apply.
Unlimited Messaging with no SMS costs

Organise Activities and Events

Hassle free Payments Service

Max 1 Administrator Account

Max 50 users

Email Support

Subject to Terms and Conditions
Silver
€490 /yr - Save €98
Unlimited Messaging with no SMS costs

Organise Activities and Events

Hassle free Payments Service

1 Administrator Account +5 Sub Accounts

Max 500 users

Phone Support

GDPR dashboard and in-app features

Subject to Terms and Conditions
Gold
€990 /yr - Save €198
Unlimited Messaging with no SMS costs

Organise Activities and Events

Hassle free Payments Service

1 Administrator Account +10 Sub Accounts

Max 1000 users

Phone Support

GDPR dashboard and in-app features

Subject to Terms and Conditions

Main Features
Unlimited messaging
Activities and Events Organisation
Max Administrators 1
Users max 50
GDPR
Easy Invite and Setup
Support – Email Only
Communications
Message alerts and Event organisation made by;
Child safety alerts
Payments
Payments made by;
Payments charge 5%
Advanced payments reporting
Extras
Attach documents
Microsoft Office 365 Integration
Share images
Social sharing
Free IOS/Android App for Parents
No Advertising
Multi Language Support
Data Backup
Software Upgrades
Silver Package – €49.00
/mo


Main Features
Unlimited messaging
Activities and Events Organisation
1 Administrator Account +5 Sub Accounts
Users max 500
GDPR
Easy Invite and Setup
Support – Phone
Communications
Message alerts and Event organisation made by;
Child safety alerts
Payments
Payments made by;
Payments charge 2.4%
Advanced payments reporting
Extras
Attach documents
Microsoft Office 365 Integration
Share images
Social sharing
Free IOS/Android App for Parents
No Advertising
Multi Language Support
Data Backup
Software Upgrades
Gold Package – €99.00

/mo


Main Features
Unlimited messaging
Activities and Events Organisation
1 Administrator Account +10 Sub Accounts
Users max 1000
GDPR
Easy Invite and Setup
Support – Phone
Communications
Message alerts and Event organisation made by;
Child safety alerts
Payments
Payments made by;
Payments charge 2.4%
Advanced payments reporting
Extras
Attach documents
Microsoft Office 365 Integration
Share images
Social sharing
Free IOS/Android App for Parents
No Advertising
Multi Language Support
Data Backup
Software Upgrades
Some words from our clients
Contact details
To Enquire or to Book a Demo:
Ireland Office
Port Tunnel Business
and Technology Park
Clonshaugh,
Dublin 17
D17 YY31
Ireland