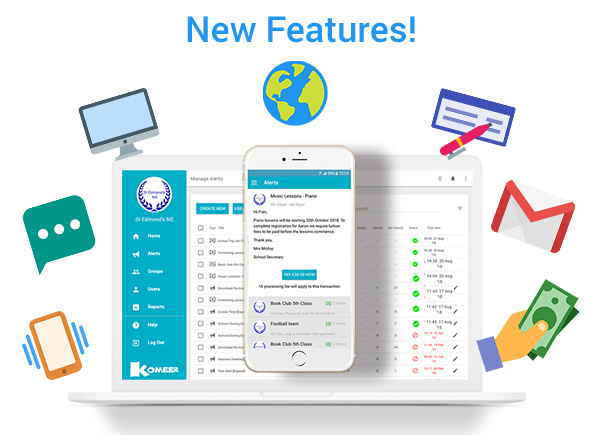 We are delighted to announce our latest new feature, 'Send Invites'.
Komeer's new Quick 2 Step Plan to 'Upload Contact Emails' and 'Send Invites' will help get your users onboard quickly so you can start engaging with parents and make valuable savings.
As Easy as 2 steps

1. Upload an Excel or CSV file containing your users email address. Don't worry about the format, Komeer will do the hard work and compile a list of contacts for you.

2. Simply Click 'Send Invites' and your alert is sent to all the email users with instructions for them to join your group
See images below about Sending Invites.
1. Send Invites

In the Manage Users screen simply click the Send Invites button.
2. Upload File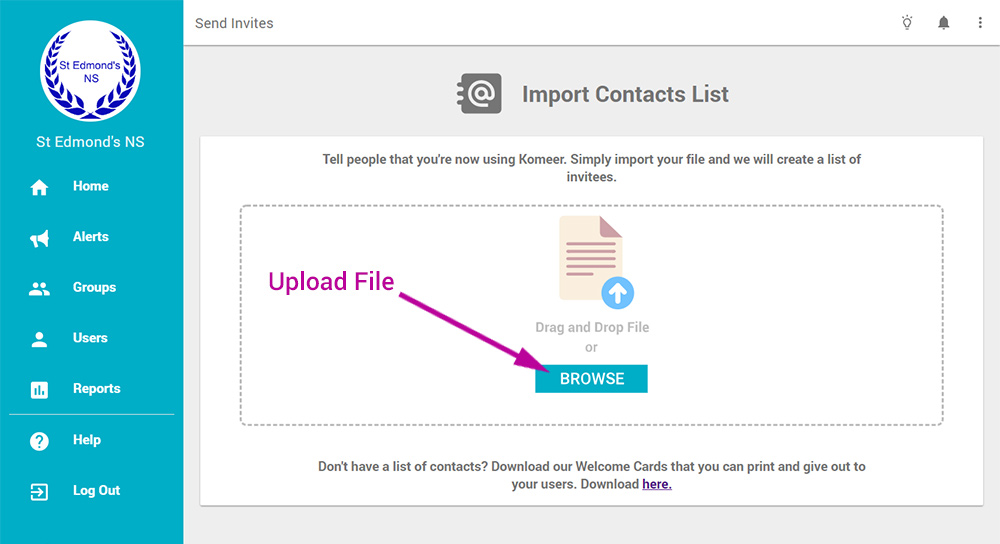 You can upload your Excel or CSV file by click on the browse button.
3. File Uploaded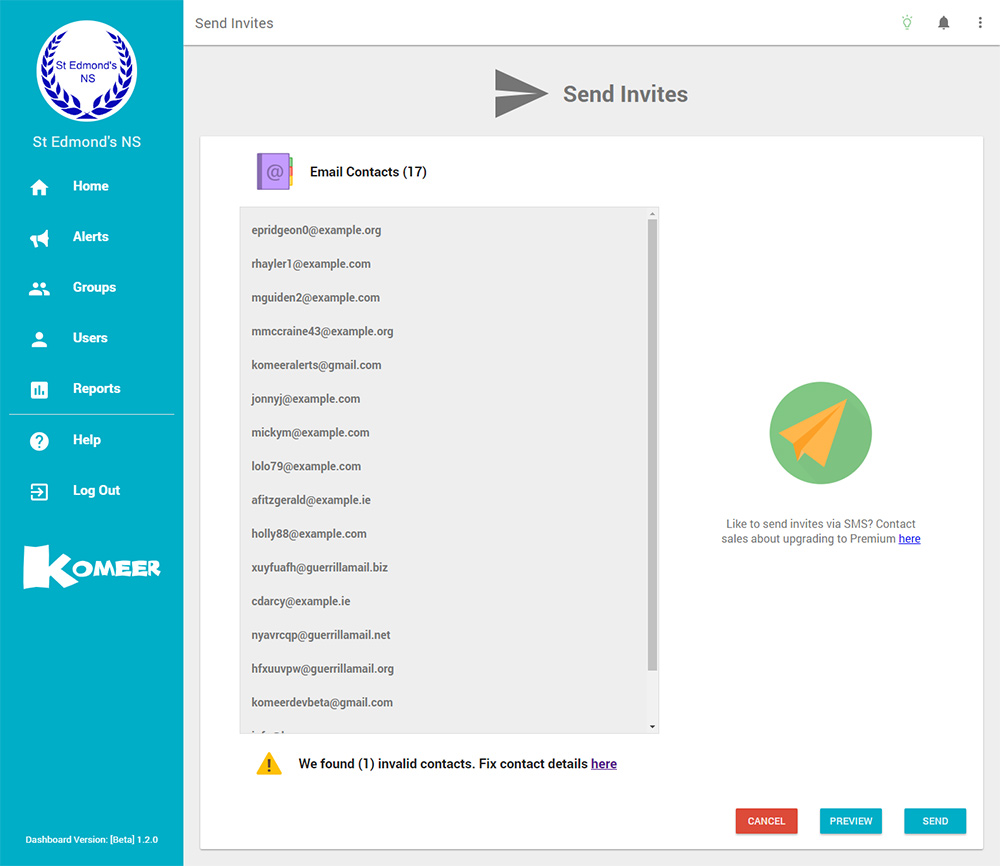 We will compile a list of all the email addresses from your uploaded file. If any invalid contacts are found e.g. incorrect email addresses, you will see a warning below your uploaded list and you will have the option to fix the errors.
When you are ready simply Click Send and all your invites will be delivered to the entire list with instructions to download and install the Komeer app. Like to send invites via SMS? Contact sales about upgrading to Premium here .
We will always be updating and improving Komeer Communications Service to suit our customers needs so if you have any feedback or questions regarding this new feature or any features please do not hesitate to contact us.