We are delighted to announce that Komeer are now an Official Affiliate Partners 2019 with Early Childhood Ireland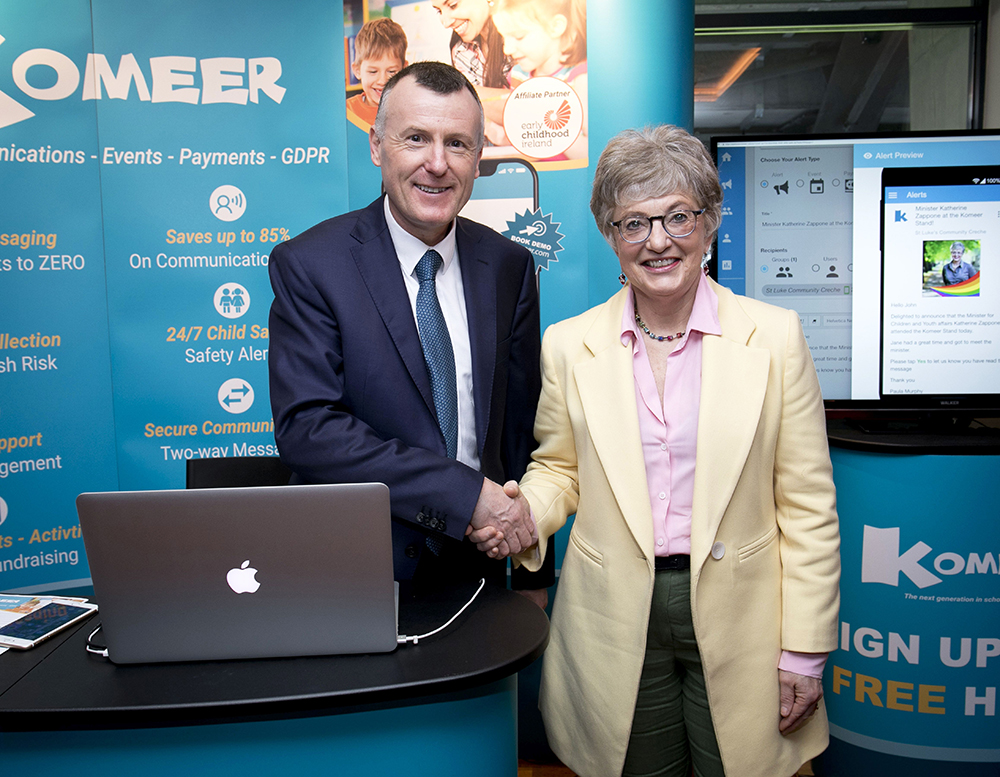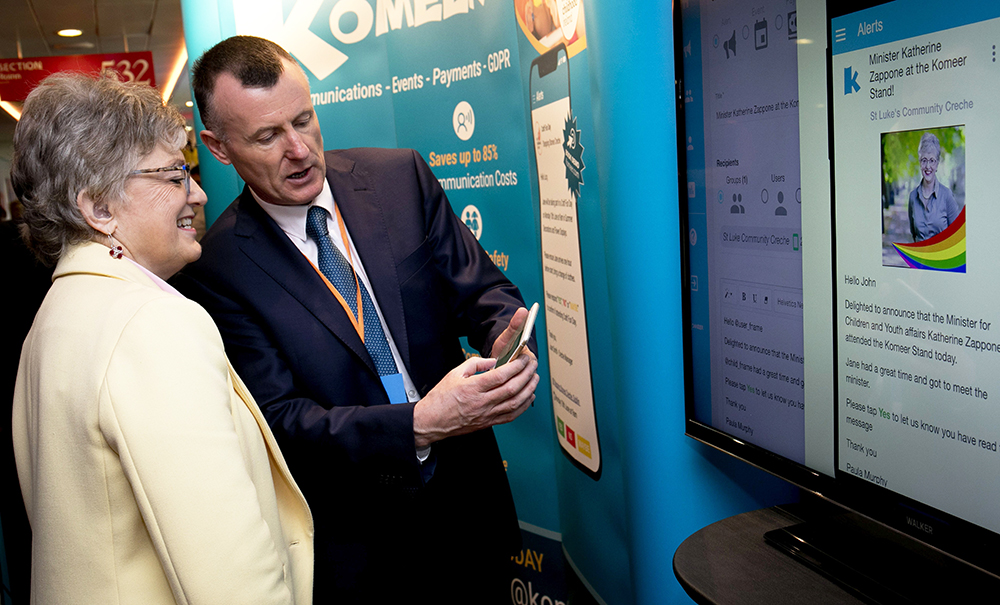 Demonstrating Komeer to Minister Katherine Zappone at the Early Childhood Ireland #Expo19, Croke Park
Komeer are delighted to announce our Early Childhood Ireland affinity partnership for 2019. As part of our new union, Komeer attended the recent Early Childhood Ireland Expo19 in Croke Park, Conference Centre on 12th-13th April.
We were delighted to meet up with Early Childhood Ireland members attending the Expo 2019.
A very special thank you to all those who visited our stand, this was a great opportunity for Komeer to demonstrate our many benefits. Komeer helps Creches and Pre-schools manage its Communications, GDPR Data Management, Activities and Payments Collection all in one place.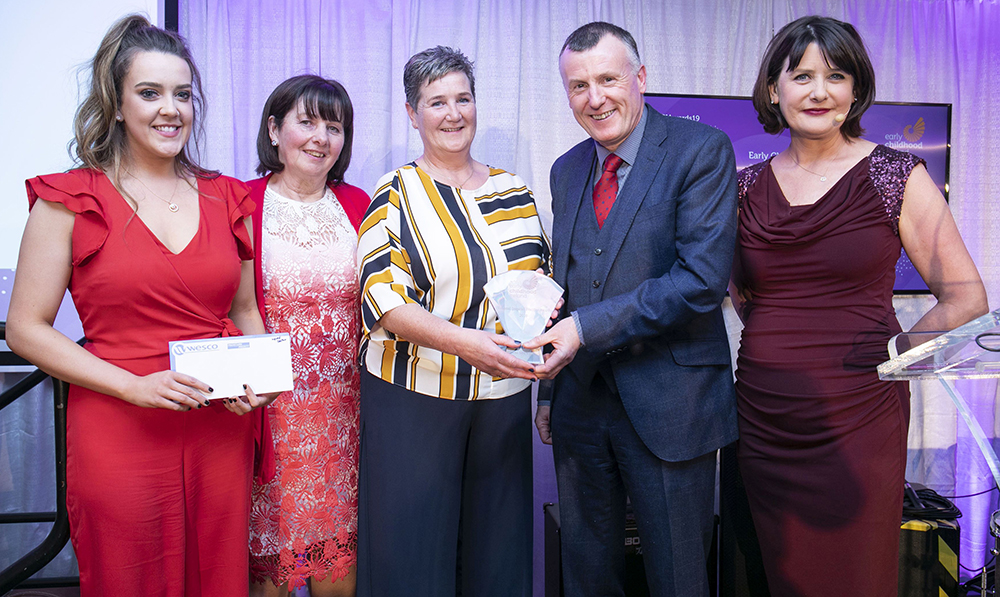 Pat Walsh CEO, Komeer Official Affiliate Partners with Early Childhood Ireland were delighted to present the 'Inspired Practice of the Year Award 2019' to the ABC Club, Dunboyne, Co Meath.
As part of our new affiliate partnership, Komeer were delighted to present a 'National Award' at the Early Childhood Ireland, 'Inspired Practice of The Year Awards 2019' to The ABC Club, Dunboyne, County Meath.
Komeer ticks all the right boxes making it easy to manage daily, we provide easy reporting for Pobal Inspections, no more SMS costs, reduces administration time and costs and 24/7 Child Safety notices.

To celebrate our official launch, Komeer are offering Early Childhood Ireland members, a 25% discount voucher for those who subscribe for 12 months at this event. To avail of this early bird offer simply quote Voucher 'ECI25' or
Sign up here to receive your 25% Discount today!.
Our communication service is safe, secure and unlimited. Learn how Komeer can help your Creche or Pre-school
Book A Demo today!

#Komeer #KomeerPayments #ECIConf19 #EarlyChildhdIRL #KZapponeTD #earlychildhoodireland  #childcare