Getting Started with Komeer
Our team would like to thank you for choosing Komeer as your communications service. We have a number of ways you can let parents know that your school are now using Komeer.
Firstly, we have Parent Cards that you can order which can be handed out to all parents which will tell them all they need to know about the Komeer App and advise them how to download and setup their new account.
This short Video will guide the users through the setup process.
We also have an Information Pack that you can download which will help guide you through the process of getting parents on-board.
You can also purchase a Banner for your school railing so parents will be regularly reminded that you are using the Komeer app to communicate with them.
We have created some Video Tutorials which will help you get started with your new Komeer account and start saving money.
Getting started with your Komeer account
Getting Started in 5 Easy Steps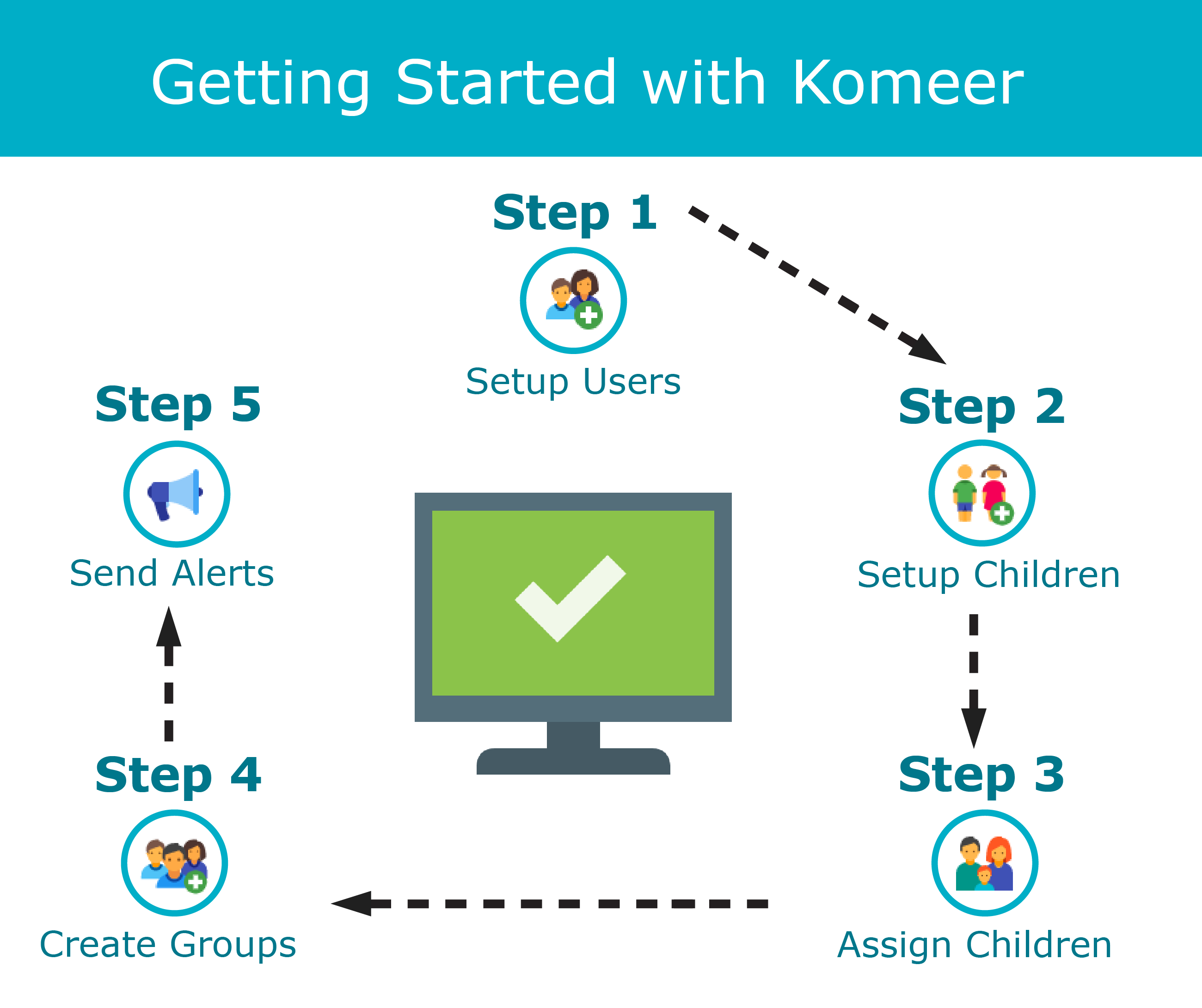 Step 1
Your first step is to import your users. Click here and select "Import" to import your users.
Step 2
Now you can import your children. Click here and select "Import" to import your children.
Step 3
Assign your children to their parents. This can be done via the Children's Table here.
Step 4
You can create a new group for your recently imported children. Click here to create your First Group.
Step 5
Click here to send your first alert asking parents to download the Komeer App.
Informing Parents about the new Komeer App.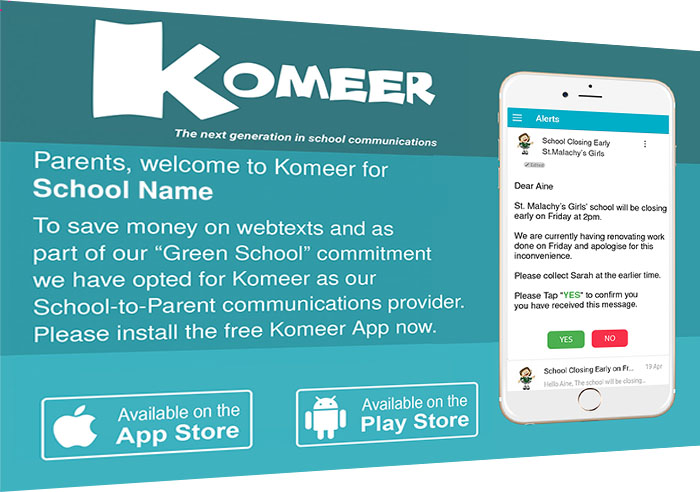 A5 sized Parent Card handouts are great for including in letters home or giving out at school events. Each parent will receive a Parent Card with step by step instructions on how to download Komeer App.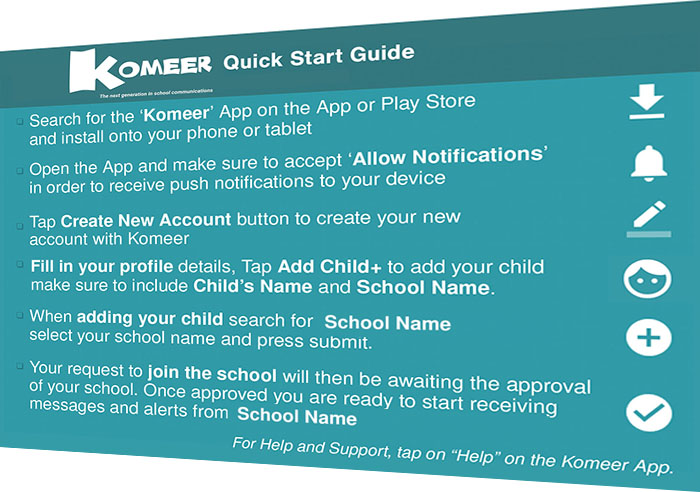 The Information Pack includes information to help schools explain what Komeer is and help encourage parents to use it.
Click the link below to view your pack.
How to Install and Setup the Komeer App?
Order Form for Parent Cards / Banner